Need an easy bread substitute? Did you know you could make a sushi roll out of anything and not have to even master making sticky rice or cutting raw fish? You can put anything in seaweed paper and roll it up. You don't even need the super sharp knife to cut it into bite-size pieces. Just eat it like a sandwich wrap!
*Disclosure: Some of the links below are affiliate links. This means that, at zero cost to you, I will earn an affiliate commission if you click through the link and finalize a purchase.
Here is what you'll need:
Nori Sheets
Turkey Bacon (Why?!! Calm down, I love real bacon! What I'm not particularly fond of is turkey deli meat and all the crap that's in it. I found this awesome brand I get from Costco. I actually just rinse it off and then throw it in the microwave for 30 seconds. Viola! Turkey deli meat, but better!)
Shredded Carrots
Chopped Scallions
Maybe some Arugula
Or Pepper
Or anything you want on a sandwich! The possibilities are endless!
Some assembly required…
To start, I smear on a few large tablespoons of the cheese on the nori sheet…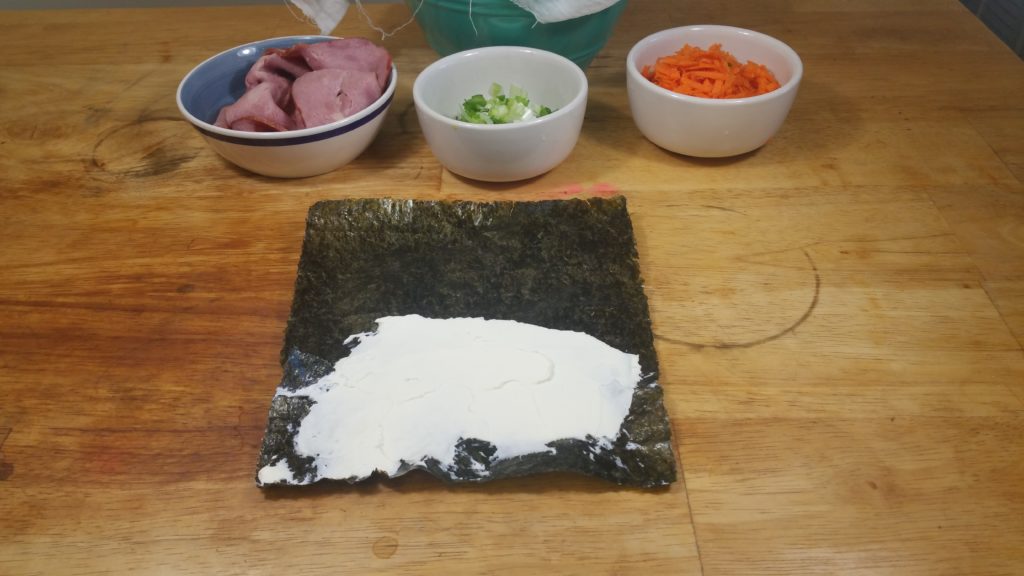 And then pile on the goodies!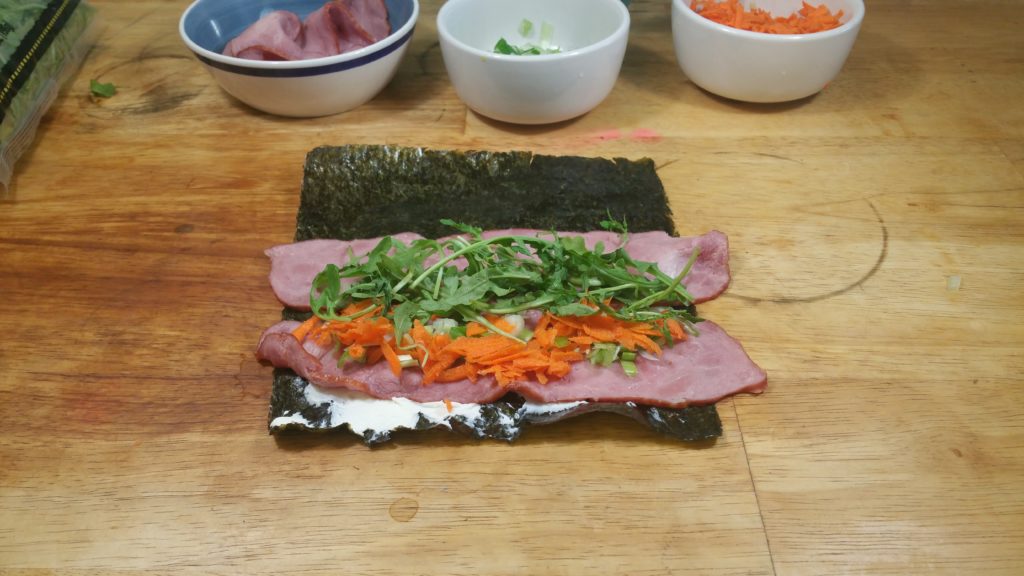 Then you sort of lump all the veggies together and start to roll the nori.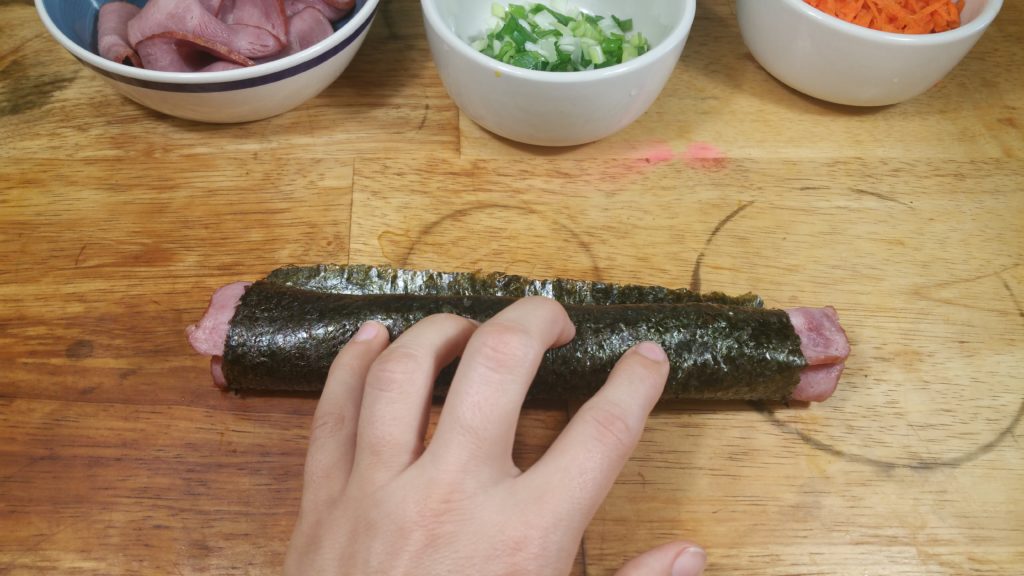 You'll want to have a little water handy so you can wet your fingers and sort of spread it along the length of the roll to make the seaweed stick.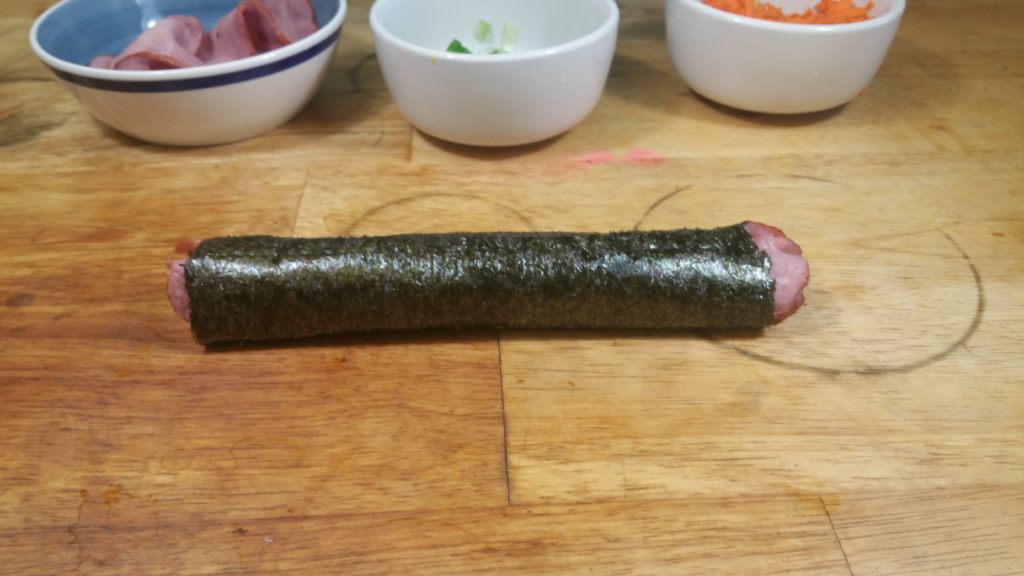 If it seems a little loose and crispy at first, give it a minute and it'll tighten up and almost shrink wrap around the insides. At this point, if you have a sharp knife you could cut into bite size pieces, but you'd miss the snap of biting into it!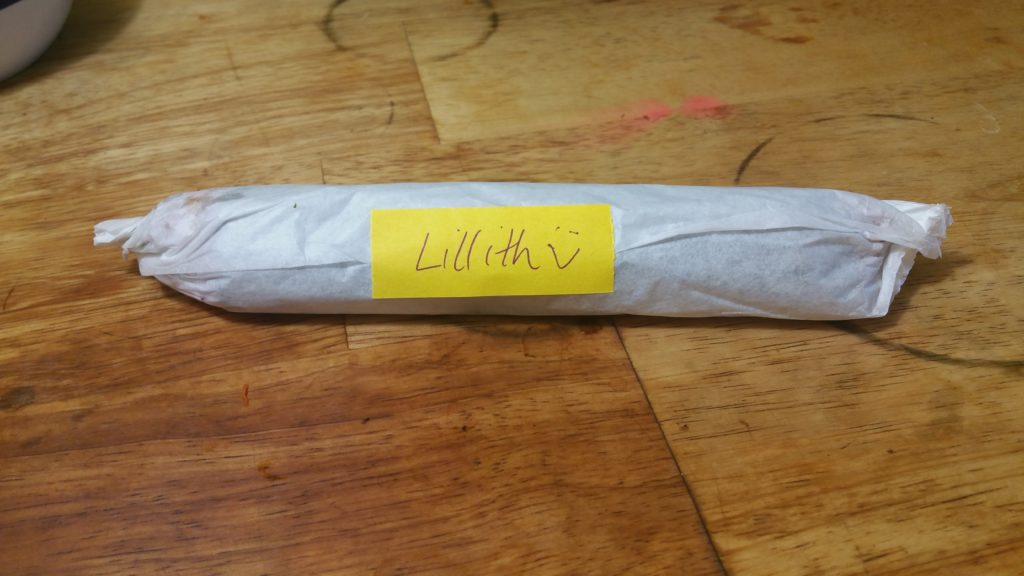 A little wax paper and you're out the door! You can't go wrong with this super easy bread substitute.
The flavor of the seaweed pairs surprisingly well with many sandwich fixings and it's got just enough snap that it's almost like a crunchy texture then switches to a nice chew once you get going.
I want to hear what combinations you try with this technique!