So, you may be familiar with the concept of straining yogurt to get a thicker consistency. But did you ever think about what truly awesome things you could do with this easy homemade dairy experiment? This simple recipe for Greek yogurt cheese will blow your tastebuds away and boost your nutrient intake all in one.
I love things like cream cheese, mayo, and sour cream. But unless they are freshly made, it's essentially a dead food. Lacking in its original nutrients and containing preservatives, thickening agents, and stabilizers.  It is much easier to find plain regular or Greek yogurt that contains only milk with live cultures.  Using this super simple technique you can substitute it for sour cream, cream cheese, and even mayo while increasing the beneficial bacteria which makes it easier to digest.
This is all you need!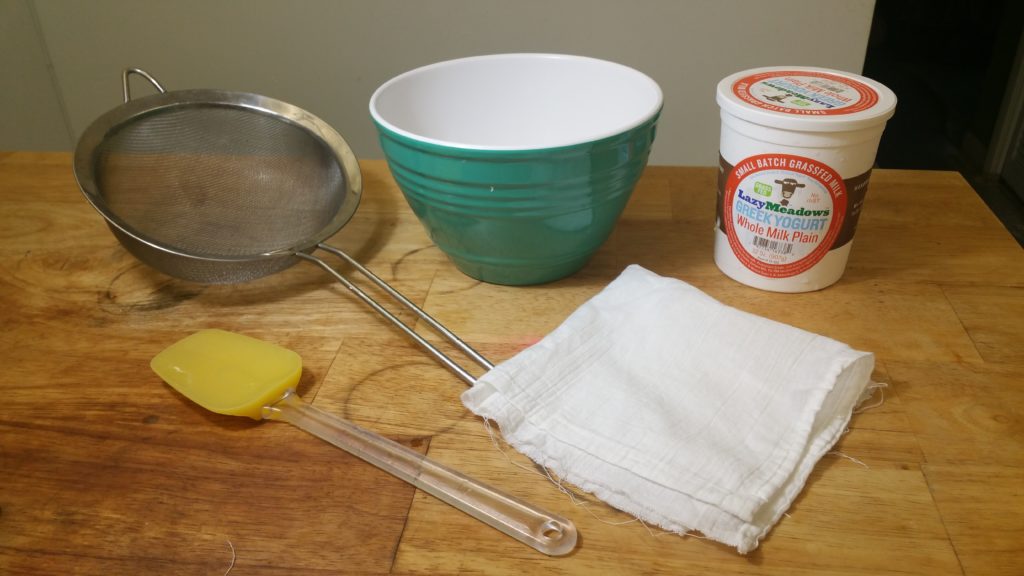 You can use cheesecloth, but these linens are reusable and super easy to clean with some dish soap in the sink. (Do not wash them with laundry detergent in the regular wash).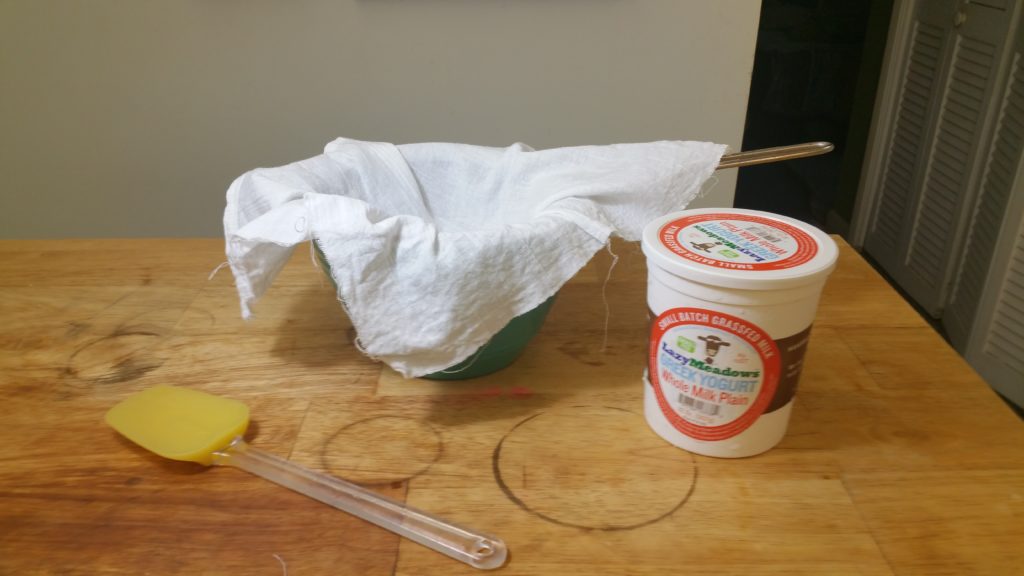 I like greek yogurt made from grass-fed cow milk, but any plain yogurt will work and be improved by this process.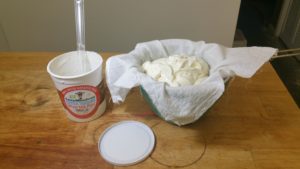 Plop it in and swaddle it 🙂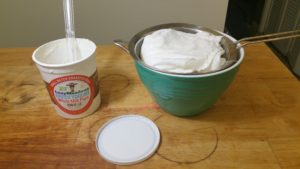 Now just leave it out on the counter and let it sit.  
It'll be good after 1 full day. But I like to leave it out for 2 to make it extra creamy and more probiotic.  Scoop the yogurt cheese into a container and store it in the fridge.  It's ready to go on your favorite toast. Or mix in with soup or stew for a nice creamy base or use in the recipe for the East Meets Sandwich Roll.
All that's left to do is clean the spatula… feel free to enlist help!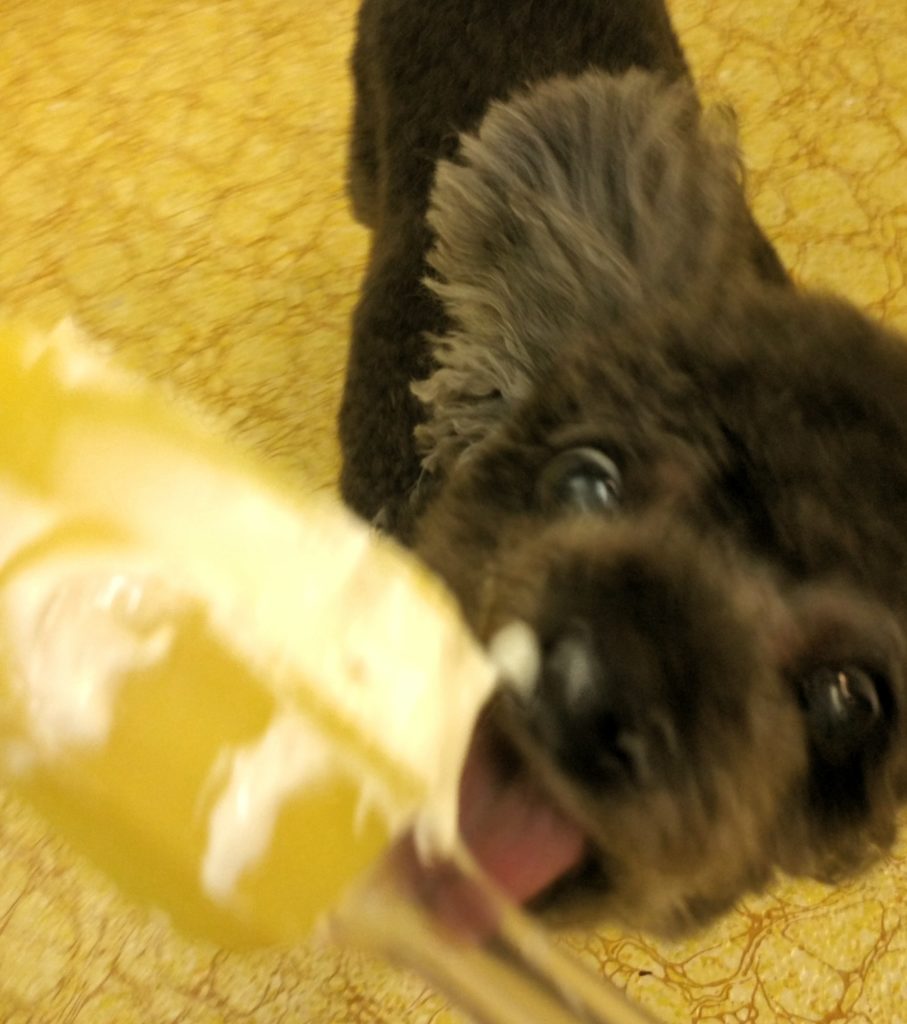 For more strategies on how to get the most out of your diet and still live in the real world download my free pdf 35+ Easy Meals and Snacks.